Colonial Ball 2018
September 1, 2018 at 7:30 pm

-

11:59 pm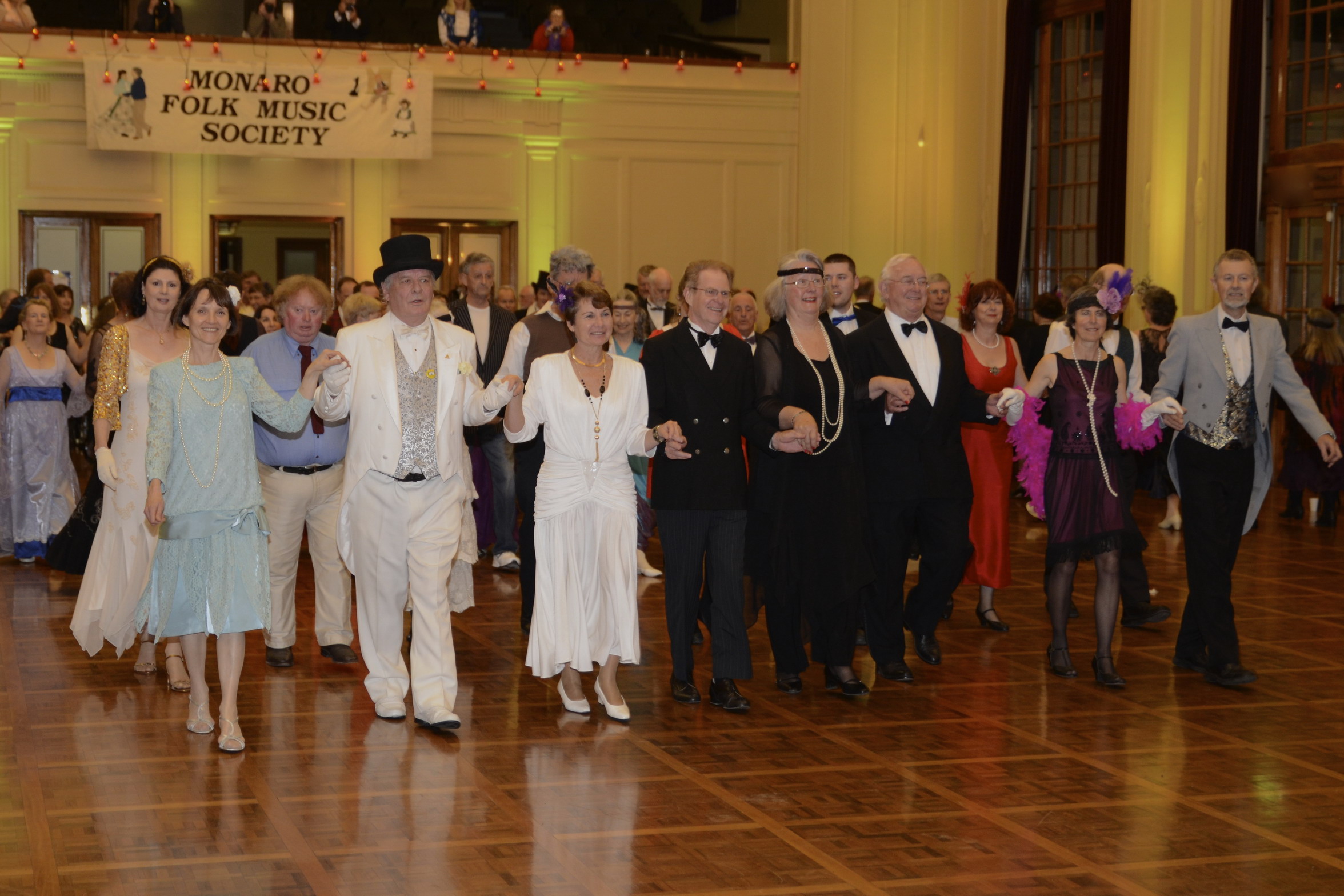 Colonial Ball 2018
              
 7:30pm – 12:00am
 Saturday 1st September
The Albert Hall – Canberra
Music by "The Currawong Bush Band"
Calling by John Short
The 37th annual Colonial Ball will be held on Saturday 1st September 2018 at the Albert Hall in Canberra. – Location map
(Prior to the Colonial Ball, also at the historic Albert Hall, the Canberra Mandolin Orchestra (CMO) will present a concert featuring a history of social dance in Australia. This is a separate event, but offers discounts to MFS members and Ball ticket holders. For details click here.)
Dress for the Ball will be Colonial / early 1900's evening dress wear or after five. This year we celebrate the States and Territories of Australia for their vital role in the development of social dancing in Australia.
"The Currawong Bush Band" has made regular appearances at Monaro Folk Society Dances over recent years.
John Short is an accomplished dance caller and composer from Sydney who has called at many dances in Canberra.
Welcome drinks and hors d'oeuvres from 7:30pm with dancing from 8:00pm to midnight, including a fully catered supper.
Ball tickets must be pre-purchased due to the external catering – there will be no tickets sold at the door.